Others
TAPIOCA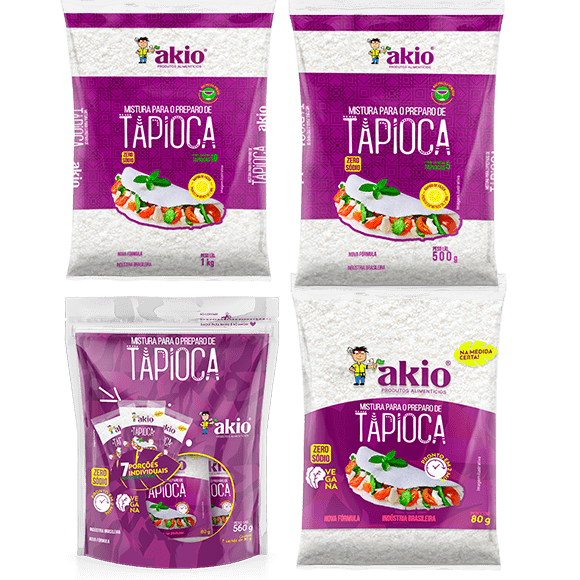 For more than 10 years in the market, Akio Tapioca is sold in 500g and 1kg packages, besides the pouch package that has 7 individual 80g sachets, for meals in the right measure.
It is a traditional Brazilian food, created many years ago by native people. It is healthy, free of fat, gluten, and sodium.
National product, typical Brazilian, gluten-free, sodium-free, and fat-free. Versatile food, it can be consumed both sweet and salty.
DETAILS ABOUT PRODUCTION CAPACITY, SEASONALITY, AND OTHER CHARACTERISTICS:
Production capacity of 3 thousand tons per year. No seasonality.