Honey
SUPER ENERGY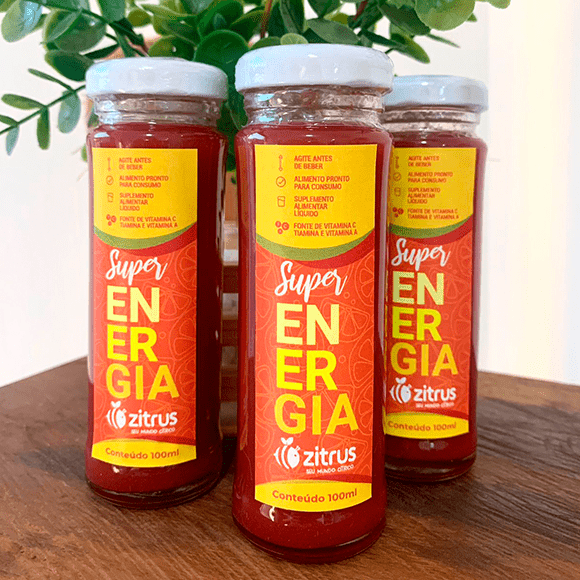 The new liquid food supplement from Zitrus is Super Energia. Liquid food supplement, composed of honey, lemon, red fruits, guarana powder, açaí, camu camu and ginseng. The recommendation for use is 100ml per day, so that its effect is guaranteed. As it is a natural product, its use should be daily, to replace vitamins present in the supplement, such as vitamin C for example. Super Energia is sold in 100ml glass flasks, with a mixed flavor of lemon with red fruits, sweet and slightly sour.
DETAILS ON PRODUCTION CAPACITY, SEASONALITY AND OTHER CHARACTERISTICS:
Zitrus' production capacity today is 10,000 bottles per month.